22 juin 2008
Chartreuse obsession.
Hello all!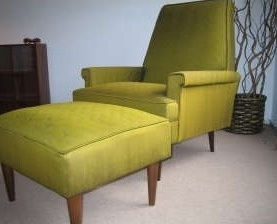 I'm starting to have a serious case of chartreuse obsession. Maybe it's Victoria's fault, with all the gorgeous photographs she publishes of her own interior (including a Chartreuse armchair) on her blog and Flickr photostream. She also favorites a lot of green/yellow chairs...
But what we're talking here is PAINT. I don't want to be beige anymore, i want to be brave, just like IKEA stated this winter, if you remember that ad campaign. I have a dark brown couch, found the perfect fitting pillows and now, i want a splash of brilliant color, like, say, Chartreuse !!! My living-room is very well-lit - I have a skylight just above the couch - so the couch is dark brown, but ther overall feeling is nice, not heavy dark.
Here are a few pics I gathered in order to make a mood board and to find my perfect Chartreuse (i want it more yellow than green). Do not forget to click on the pics to view them larger.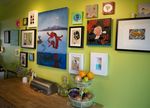 from an ATSF house tour (artist Annie Galvin's house)
same ATSF tour (Eric lives there too!)
Marimmekko textiles and inspiration
probably from the AT site, too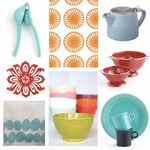 happy colors that go well with chartreuse, as seen in kitchen accessories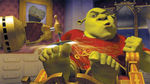 well, isn't he the most chartreuse of fantasy creatures ?!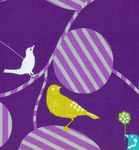 Japanese textile sold at "Purl", made by the talented Etsuko Furuya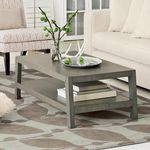 from a Crate and Barrel vignette
ginkgo leaves... my favorites! let me know the name of the artist if you can remember coz i don't, sorry!
a nice yellow chair
lovely photograph by girl hula, about which i wrote before... love her!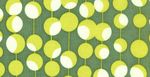 famous Amy Butler fabric
pin cushion by LOTTA Jansdotter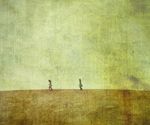 the hill by alicia bock. $35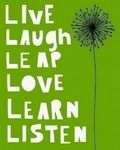 sorry I can't remember the name of the artist. please tell me if you know !
photograph from the Marie-Claire Maison magazine.
wall drawings by Pierre Le Tan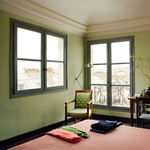 a soft green as seen in the MCM magazine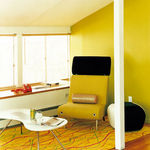 an acid yellow - MCM magazine again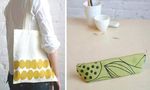 on the right, green pouch by LOTTA Jansdotter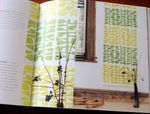 from the book "Lotta Prints" by LOTTA Jansdotter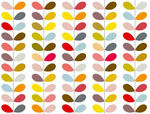 even the famous Orla Kiely's stem logo has chartreuse (and bright yellow) in it!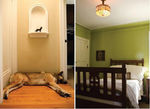 from an ATSF house tour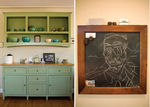 same house as above...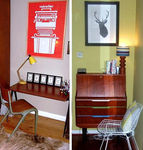 Wiz's place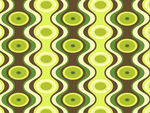 the "woo-woo" psychedelic design for a Kleenex handkerchieves box (!!!). Can and will be used as a wallpaper for your desktop!
and finally, the chartreuse wall color I think would be perfect for me :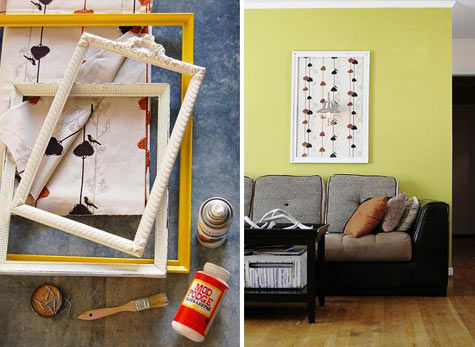 Beautymist.
PS: According to the "Paper Source" colorscope, here's what my love for chartreuse says about me :
"Grand adventures
are part of who you are. You are assertive with powerful energy. People feel like they are your close friend moments after they have met you. You explore the inner meaning of life." LOL
Commentaires
Poster un commentaire