28 mars 2009
Welcoming Spring at Long Last...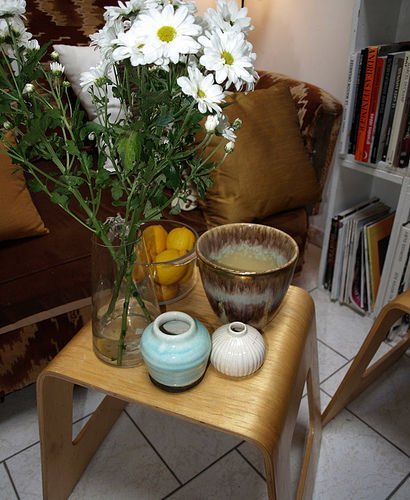 I've been busy this springtime with family matters and, well, missed the official Spring Day. So here's to Spring!
A little tribute by adding flowers in my humble home. I also cover my beloved Art Deco brown couch with white linen, and change my pillows to off white canvas-covered ones.
enjoy!
-Beautymist.
Tags :
inspiration
,
seasons
,
spring
Commentaires
Poster un commentaire