14 avril 2009
MORE Artful Ways of Hanging Jewelry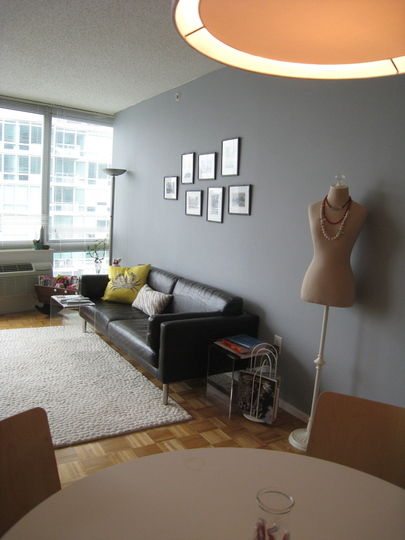 Ekta's tailor dummy.
Putting necklaces around a dummy's neck is a nice idea, too! Check out Ekta's dummy above, and Diane's bedroom, below (thanks, xojy!).
I also love Emily Ballard's idea, seen on AT. Says Emily "And the necklace idea came from both Pottery Barn/Domino, I made them with small boards covered in foam and then with linen". See for yourself how nice the outcome is: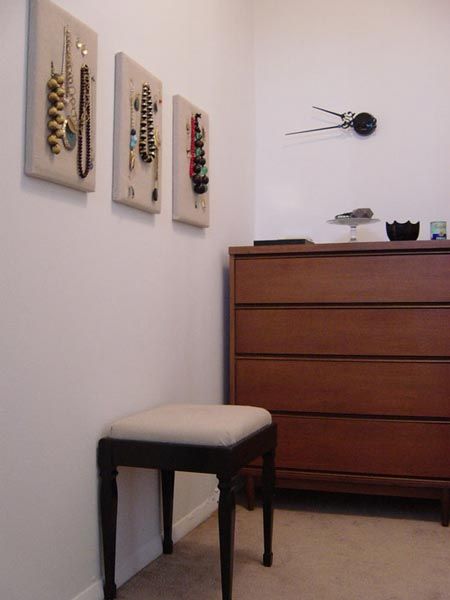 And finally, my own jewelry nook: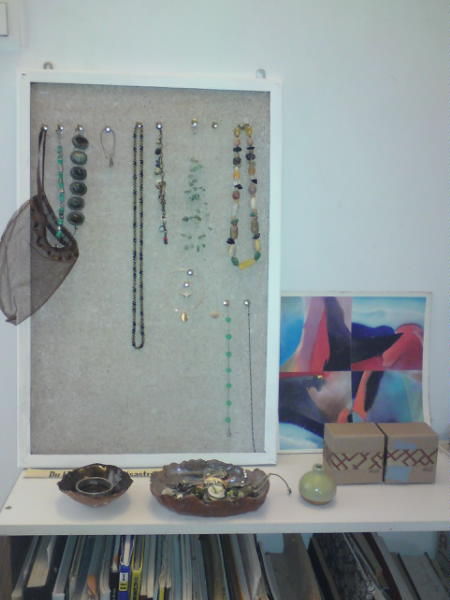 enjoy!
-Beautymist.
Tags :
jewelry
,
organizing
Commentaires
Poster un commentaire