10 juin 2017
Chiyogami Paper is Wonderful!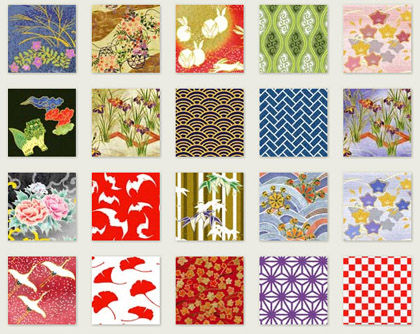 Need a nice patterned paper for a craft project?
Go check the chiyogami amazing Japanese patterns at Canon's Creative Park! There are pages of them there... Yum!
Jusy go to Canon's website, click, click on the "Art" scrolldown menu, then select "chiyogami" and... voilà!
You can use chiyogami for many projects, for example:
found via the How About Orange blog. Thanks Jessica!
enjoy!
-Beautymist.
Tags :
chiyogami
,
craft
,
Japan
,
paper
Commentaires
Poster un commentaire