21 octobre 2009
My Calendar for 2010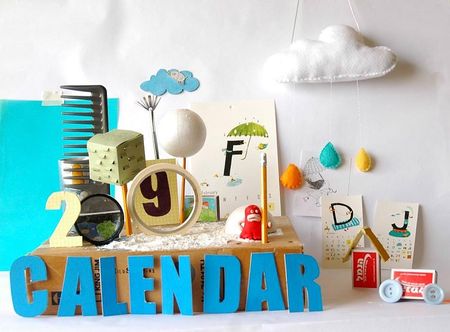 calendar vignette by unknown source. Please let me know if you are the author!
'Tis calendar season!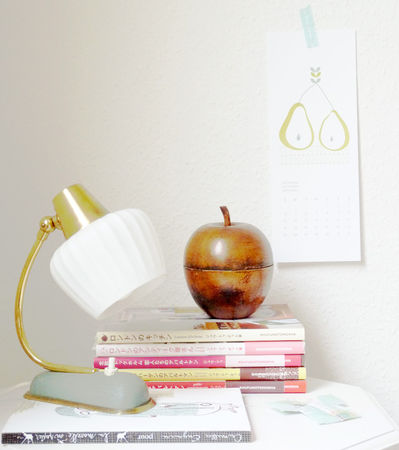 calendar vignette by Holly Becker fro the decor8 blog
Looking for a nice calendar for you desk, kitchen, office, or any other room? Check out the decor8 and the poppytalk blogs. They have done very thorough calendar round-ups. So I won't do it here.
My purpose here is only to praise the work of Anna Cote's. I love her prints and desk calendars, and it's the second year in a a row that I buy hers, from her "Modern Printed Matter" etsy shop. Be aware that these are gocco printed calendars, and 2010 is the last year Anna will use this technique, since the supply has become scarce and expensive. We are due to new printing adventures for 2011!
Here a few views of both 2009 and 2010 calendars.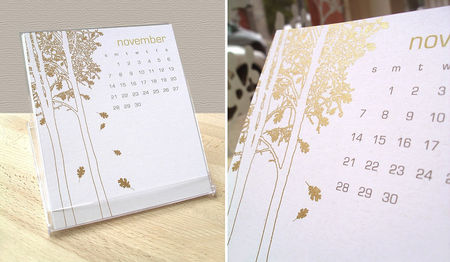 Golden view of November 2010 calendar. Image via the decor8 blog.
You can buy the 2010 version through the Poppytalk Handmade Market or Anna's etsy shop right now! ;-)
The modern printed matter calendar can be seen at the bottom row, to the right.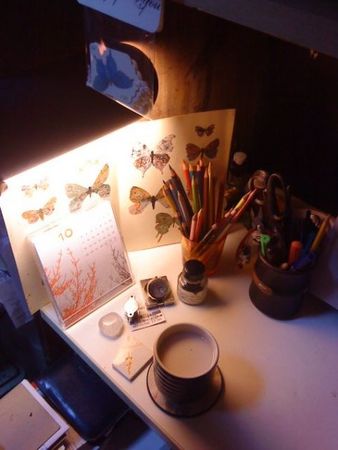 Here's a current view of my home office, complete with the current month - October 2009 - in view.
enjoy!
-Beautymist
Tags :
art
,
calendar
,
gocco
,
seasons
Commentaires
Poster un commentaire