24 novembre 2009
Great Etsy Finds & Etching
Hello Lovelies,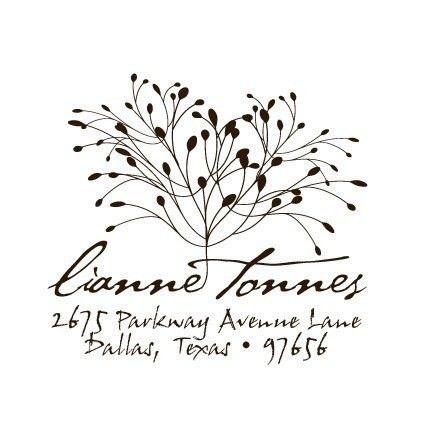 A beautiful address rubber stamp by "foryoo" on Etsy. I ordered one with my own name and address.
I've been doing quite a lot of Etsy shopping for this upcoming Christmas and the parcels have started to arrive. I'm thrilled with the good quality and the great prices I find at my fave sellers' shops!
Some of them include Anna Cote, who makes beautiful gocco-printed calendars, Sandy from the foryoo shop, from which I ordered a Unique Tree Custom Rubber Address Stamp, Pearl who runs the Maya&Ruhi shop and makes beautiful jewelry than I intend to wear on Xmas eve with a lil black dress...
Green jade Etsy earrings by Maya & Ruhi
I also bought "Lotta's (Jansdotter, of course) Printing Studio" on Amazon and have taken up etching and print-making again (my first try was on the summer of 2005... an unforgettable experience that kept haunting me until now). I highly recommend this book, that comes with inspirational illustrations, two sponges, two etching tools, a booklet, and also different ready-made designs by Lotta! You can see my own etchings on this set on Flickr!
Enjoy!
-Beautymist
Tags :
art
,
engraving
,
etching
,
etsy
,
jewelry
,
lotta jansdotter
Commentaires
Poster un commentaire