16 mars 2010
Spring Cure 2010 Week1!
Hello Lovelies!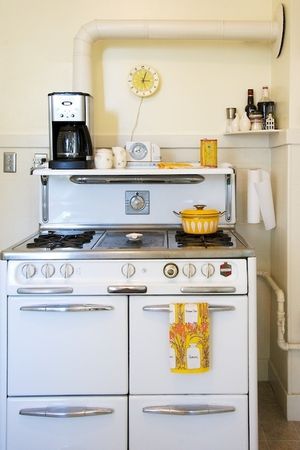 I'm doing the One-Room Remedy:
photos from Kelly & Jonathan's House Tour.
- Choose one room: the Kitchen. In my case, the kitchen also involves the entry and the eating nook.
- Gather pictures of rooms you love. DONE!
- Start a style tray. Done!
My style will be inspired by this photo from Domino: a white/yellow/orange kitchen. That is, a kitchen that is mostly white walls (repainted last August), and yellow/orange finishing touches.
- Visit your favourite home store (Monoprix.fr). Done! I bought everything I needed last Spring.
- Set your budget. It's gonna be zero dollars, since I need to purge/give away/donate rather than buy!
Last week's task: deep-clean clean the kitchen with the help of a friend. Thanks, A. !
Today's task: do ALL the dishes. ;-)
My Kitchen project: www.flickr.com/photos/19237938@N00/sets/72157623233451983/
Interesting resources on AT: DIY Kitchen Upgrades.

Beautymist.
Tags :
cleanliness
,
kitchen
,
orange
,
organizing
,
yellow
Commentaires
Poster un commentaire