19 avril 2013
Inspiration: The Perfect Place For Me.
Hello Lovelies,
Remember that in a previous post today I said:
"I just found out yesterday about a gorgeous home that is exactly the same size as my new apartment (YES! I have moved). It is real perfection. IMHO. I promise I will post pictures and info about it in my next blog post."
I gotta run now, but here is a little preview: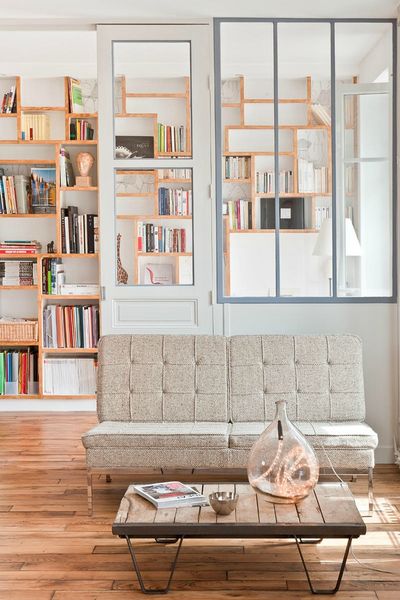 This is Muriel Cibot's living-room, as of 2011 - as published here, among other photos of her place.
Check out her custom-made shelving for books and decor accessories! But I promise it gets better. Her small loft in Paris has been updated recently so the photos I plan to post here are really drool-worthy!
See ya!
-Beautymist.
Tags :
France
,
inspiration
,
interior decoration
,
perfection
,
small space
Commentaires
Poster un commentaire