06 avril 2010
It's Springtime! Time for a Makeover!
Hello Lovelies!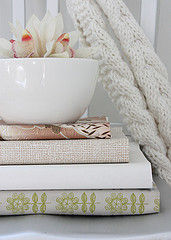 wonderful interior styling by the happy home.
You'll find exactly 101 ideas for Spring makeover of your place right here.
As to me, I tackled several rooms. First, I have decluttered! Then...
The living-room: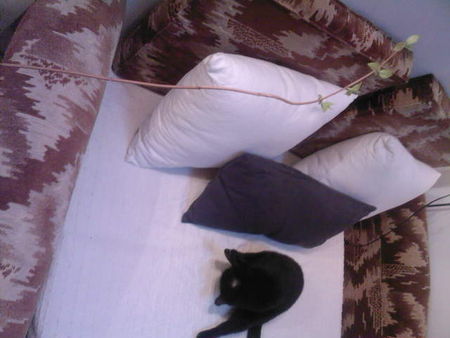 I have added some "Spring flair" to my living-room, by replacing rich brown velvet pillows by a light off-white cotton and one accent linen one. To add some pizzazz, I gathered all my chartreuse accessories just by the now off-white sofa. Mine is more of a settee, really. Cute. ;-) The color palette I chose is very Belgian: soft, off-white colors and neutrals, low-key, sanded and whitened oak. See this architect portfolio to see what I mean by "Belgian".
The Kitchen:
...is an on-going project. The walls are a crisp white, accessories are a warm yellow, with hints of soft grey. Appliances are stainless steel or white enamel. I've just cleaned a lot and bought a dragonfly grey trinket this week.
The Entry/Hallway: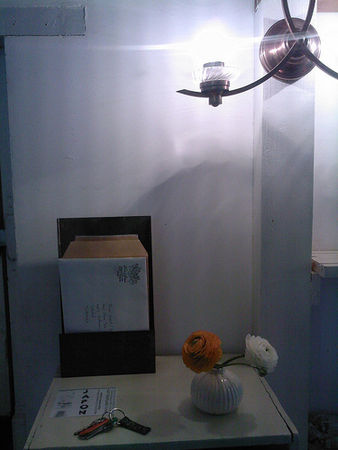 It's a crisp white space with soft grey trimming. And an IKEA paper lamp. I've decided to put there a real BIG abstract art I did in the 90's. Drama!
...and I have finally put up a nice landing strip. My camera is under repairs right now, so this is just a not-so-nice phone cam snap, but it's really nice and welcoming in person.
What projects do you have for your home this Spring? Do tell!
enjoy!
-Beautymist.
Tags :
chartreuse
,
gray
,
grey
,
made in Europe
,
makeover
,
off-white
,
spring
,
whiteseasons
Commentaires
Poster un commentaire